High Quality Equipment, Affordable Prices
KAM Industrial's equipment line is geared towards the needs of tradesmen, contractors and sub-contractors. Whatever your masonry equipment needs, we can supply it at the right price.
We are continually expanding our inventory to include the latest equipment available, meeting the demands of our customers across Canada.
By providing the highest quality equipment on the market at competitive prices, we assist you in completing your project safely, efficiently and affordably.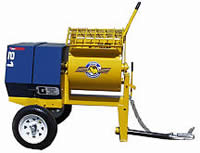 Our current equipment inventory includes:
Rammers
Plate Compactors
Walk-Behind & Ride-On Rollers
Walk-Behind Trowels
Trowel Blades, Pans & Accessories
Core Drills
Tile & Slab Saws
Concrete Vibrators & Buggies
Diesel Generators, Trailers & Accessories
Hammer Drills & Power Tools
Small Generators, Welders, Light Towers
Accessories for Generators & Welders
Pumps (submersibles, diaphragms, centrifugal & trash)
Accessories for all pumps
Concrete & Mortar Mixers
Hand Held & Masonry Saws
Rebar Benders & Cutters
Truss & Hand Held Screeds
Survey Equipment
Powder Actuated Tools, pins & shots
To view our fine selection of equipment, please drop by our location . We look forward to assisting you with your product and equipment needs.
---
KAM Industrial Supply Ltd.
1124 Waterford Street - Thunder Bay, Ontario P7B 5R1
Ph (807) 623.3167 | Toll Free (866) 426.1290 | Fax (807) 6233168
E-mail info@kamindustrial.com